Harbert College alums discuss the importance and growth of big data
Even in this age of machine learning, humans ultimately still make the decisions – on the race track and in the board room. That means they must be able to interpret the data and follow up with action. It's up to the user to decipher the data they are provided …"
You mash the gas pedal and torque associated with rapid acceleration quickly pushes your body backward into the seat. Objects to your left and right become a blur. You're at top speed, and frankly, it's quite a rush.
A hairpin corner approaches. Decisions must be made. How hard should you brake? What's the best angle to take the corner without compromising speed? A wrong decision here could spell disaster.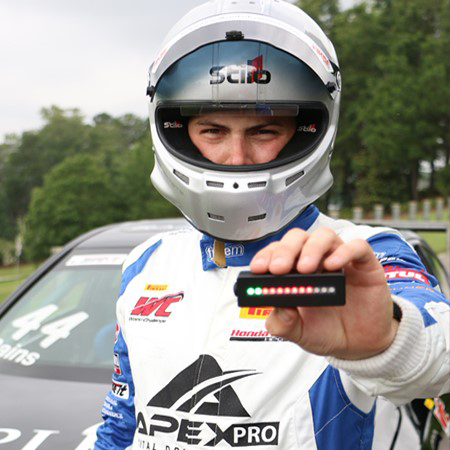 Drivers need to fully understand what their vehicle can and can't do in order to make such decisions. Andrew Rains, who earned a marketing degree in 2015 from the Harbert College of Business, has developed a device – APEX Pro – that relays real-time data back to motorsports enthusiasts to help them not only understand what they are capable of but learn from this information in order to make better decisions down the road.
"Even in this age of machine learning, humans ultimately still make the decisions – on the race track and in the board room," said Rains, whose device sells for $450 and is the only product on the market that conveniently relays information from sensors via Bluetooth directly to a user's cell phone. "That means they must be able to interpret the data and follow up with action. It's up to the user to decipher the data they are provided, whether it's an analysis of where he or she should have braked sooner, gotten back into the throttle later, or in the business world, explore where customer service can be better directed.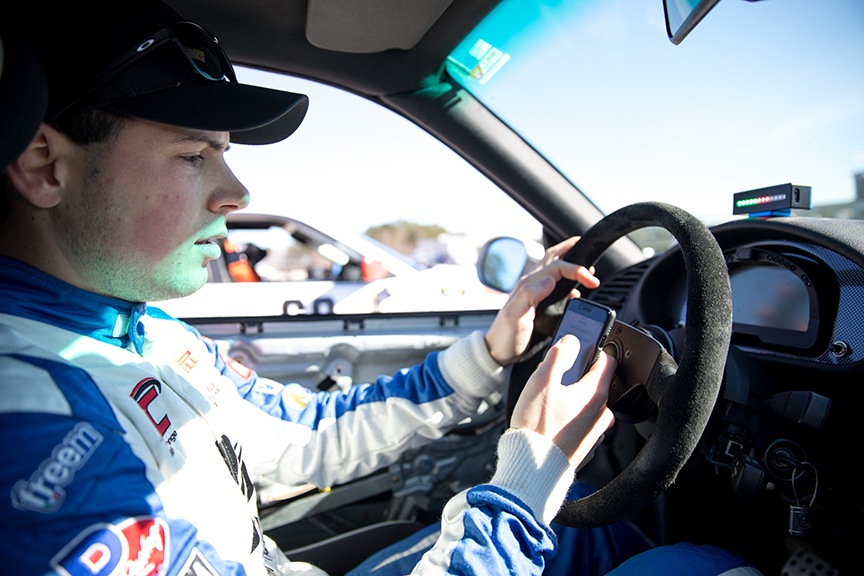 "Everyone gets something different out of the data they receive, and ultimately, people see what they want to see in the data. That's very difficult because of our natural vices in life and backgrounds to see what the data really is, or how it should be interpreted. And as a driving coach, that's a challenging thing to teach."
How does it work? APEX Pro is a one-inch tall by four-inch long piece of hardware that mounts on the dash of the car and uses GPS and accelerometers inside the device to measure the accelerations/decelerations the car is experiencing. "It inputs all of the data into a vehicle dynamics model, a physics model," Rains said. "What's different about us is we use a nine-axis accelerator. Uphill, downhill, flat, proprietary, etc. That's what tells you if you can brake deeper."
Rains was a racing enthusiast long before he envisioned APEX Pro, which won the $100,000 grand prize at the 2018 Alabama Launchpad entrepreneurship competition. The Birmingham native enjoyed a successful stint as a driver and team owner as a college student, competing in a number of SCCA-sanctioned endurance events from Barber Motorsports Park, Road Atlanta, to Laguna Seca. He even recorded a pair of podium (top three) finishes last year.